Create a Positive Work Environment
Feng Shui can help you achieve your business goals by creating a positive environment that welcomes customers, nurtures employees and supports organizational efficiency to maximize your profits.
Consultations are available for:
Small to Large Businesses

Corporate or Individual Offices

Health and Wellness Centers

Retail Spaces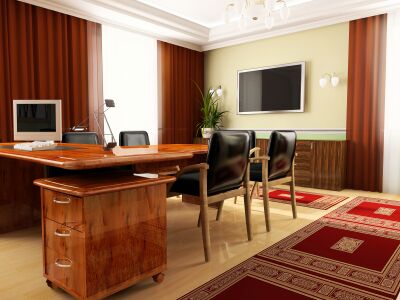 Consultations are tailored to your specific needs and may include:
Floor plan review and interview to determine the function of each space and your business goals.
Feng Shui arrangement of furniture and decor for optimum efficiency, harmony, and positive energy flow.
Exterior and interior analysis with practical solutions to remedy negative environmental influences.
Personal direction chart (Ming Gua) and building astrology (Bazhai) to maximize positive energy.
Space Clearing to remove the previous occupant's energy impacting your business.
Color Design for employee and public spaces, logos, and business materials.
Bagua "business aspiration" map to identify key areas such as wealth, communication, visibility, and helpful people with design elements to support business growth.
Customized design recommendations to reflect your business image and goals.
Cynthia brings 12 years experience in corporate communications to her consulting work and understands the importance of creating positive work spaces. A partial list of her clients includes: American Express, City Soups, Evergreen Medical Center, John L. Scott Real Estate, KSI Architecture, Leisure Books, Microsoft, Prudential Securities, Sound Mazda, and Valley Medical Center.
"Thank you for the Feng Shui analysis on our office. The results speak for themselves and I highly recommend your services to anyone in the professional arena."
— Dr. Mark Mielke