Create Pet Friendly Surroundings
Are you living with pets and looking to balance function and aesthetics in your home?
Do you want to enhance your pet's enrichment and wellbeing?
Looking for stylish solutions for pet décor?
Whether you have a dog, cat or other creature, pets bring joy, movement and positive energy to your home and life. A harmoniously designed home accommodates the needs of fur family members without sacrificing the enjoyment of beautiful spaces.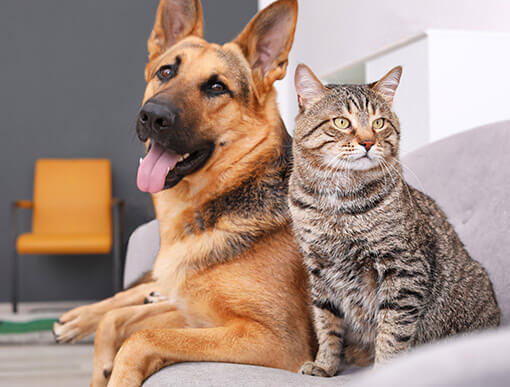 PET Space CONSULTATIONS INCLUDE:
Meeting your beloved pets and an assessment of your interior and exterior living spaces.
Recommendations for pet-friendly furniture, furnishings and décor that complements your home and lifestyle.
Optional: Personal shopping for pet design and décor.
Pet enrichment recommendations for health and wellbeing, including catios for cats. (see below)
CATIO CONSULTATIONS: OUTDOOR CAT ENCLOSURES FOR HOME & GARDEN
Meet my tabby, Serena, on a video tour of her four garden catios. 
Catios are enclosed outdoor "cat patios" that keep your cat safe, healthy and happy while enjoying the enrichment of the outdoors.
As a catio designer and founder of Catio Spaces, I work with a team of carpenters to create custom catios for a window, porch, patio, deck or yard. Cats can access a catio through a cat door installed in a window, wall or door for year-round enjoyment. Another benefit? Catios also protect birds and wildlife.
A Catio Consultation includes meeting your cats, accessing your home and garden for the ideal catio location,design reccommendations, measurements, materials and cat door options, followed by a written estimate.
"The catio looks great! I'm pleased with the extraordinarily high quality of the construction. Also, thank you for the design and finishing which make it a great addition to my home."
— David B., Seattle, WA