Color Consultations for Personal Wardrobe
Enhance your Natural Beauty with Color
Are you ready to look your best in your personal and professional life?
Is your closet cluttered with clothes that don't inspire you?
Do you want to save time and money shopping with a color fan featuring your best colors?
You look and feel your best when you dress in harmony with your natural coloring – your hair, skin, blush and eyes – and the specific colors that complement them.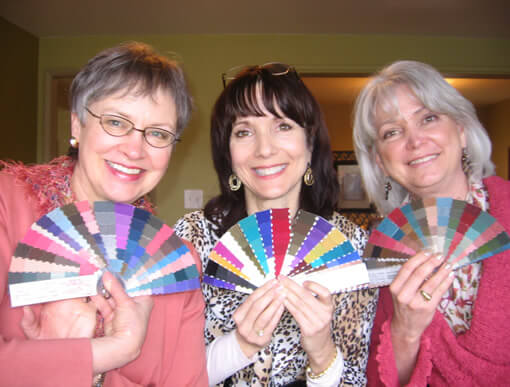 You'll be amazed at the difference color can make. Research shows the way you look can be key to getting a better job, earning more money, and being considered more intelligent and dynamic. Experience the benefits of color harmony for your body and feel great every time you get dressed.
Color Analysis for Wardrobe Consultation
A 2-hour consultation includes an analysis of your natural coloring using the ColorQuest color system with over 1,000 colors, and the creation of a color fan featuring your best wardrobe colors for ease in shopping. You'll receive a "Style Guide" with tips for creating a fabulous look that uniquely reflects YOU.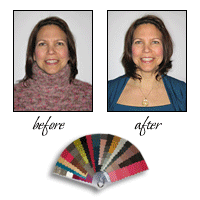 Save time and money when you shop more efficiently!
Investment: $295 (includes personalized color fan)
Location: Seattle (Ballard)
"People are commenting on how great I look and I LOVE shopping in my closet now! I wish I had done this sooner as I could have saved so much money over the years."
— Michele Peijs